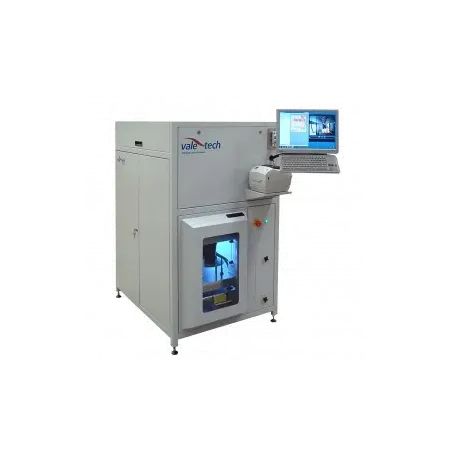  
Vale-Tech CD24 - Cartridge Dispenser
CD24 Cartridge Dispenser for use with high viscosity offset inks & plastisols. Cartridge changeover or refill is quick clean & easy- because of a flexible design allows easy access.
The compact design of the Vale-Tech CD20 ink dispenser, coupled with high accuracy, makes it ideal for use in colour laboratories, ink kitchens and busy print shops. Suitable for Sheet-fed offset, Packaging and Textile printers or any application where paste inks or other high viscosity materials are used.
The CD20 is a fully integrated system designed to dispense from industry-standard disposable or refillable steel ink cartridges. Its unique design allows it to dispense into containers ranging from proofing cups to 5Kg pots.
The Vale-Tech Ink Manager™ software ensures complete control of the dispensing and colour blending process
The CD20 is designed to dispense batches as small as 50g to an accuracy of 0.1g.
Engineered for long life.
Clean no-fuss operation.
Instant on-demand colour mixing.
Vale-Tech Ink Manager™ easy-to-use software.
Software includes comprehensive database, and stock control.
Compact design occupies a minimum of floor space.
High reliability and low maintenance design.
Remote access feature allows direct link to a colour centre or Technical Support Team for training and software maintenance.
Installation is virtually plug and play.
Fed from STANDARD Sonoco or Ritter Cartridges.
Pantone Licensed Software.
Unique anti-drip valve design.
Manual add facility for special ingredients.
No customer reviews for the moment.