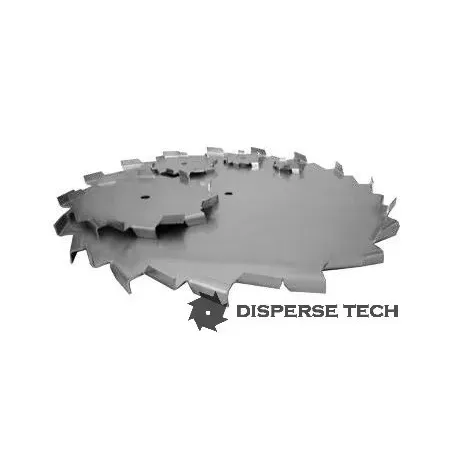  
HS Blade
The HS series dispersion blade is a variation of the standard saw tooth blade.  It is often referred  to as a Cowles blade.  Like the F Blade, it features alternating teeth.  It can be used in the manufacturing of adhesives, clay slurries, ink, paint, paper coatings and numerous other products.
This blade can be bored to fit any of the popular mixer, including; Myers Mixers, Cowles Dispersers , Hockmeyer, Schold, Shar, etc.  Other designations for this blade include Type 1 and Design A.   A popular production blade, this blade is also manufactured in a wide size range and is a very common lab mixer blade. 
No customer reviews for the moment.