Laboratory Mixers
DisperseTech offers a wide range of laboratory mixers and overhead stirrers to meet your new product development requirements. Our mixers handle a wide range of products and viscosities.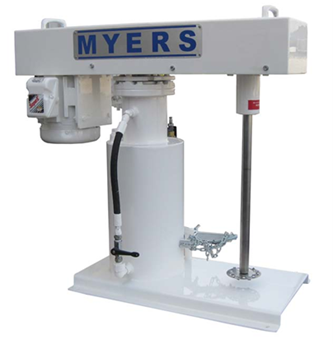 Benchtop high‐speed laboratory dispersers come standard with a variable frequency inverter drive and air‐over‐oil lift. Replicating units found in production. Target batch size is 1 to 5-gallon. These unit's produce dispersion speeds with 3" and 4" impellers. Available with 2 hp or 3 hp motors and can be configured as explosion proof if needed.

Larger Motors, different speed ranges and other options are available.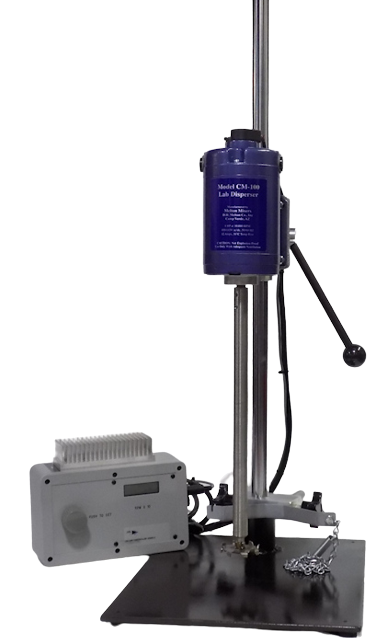 Direct drive Stand Mounted Mixers. Model CM-100 offers variable speed up to 16000 rpm, allowing dispersion with blades as small as 1 ¼". Typically used with batches up to 1 gallon. It delivers 1 Hp at 10,000 rpm.

These units can me supplied with an optional digital speed controller to avoid rpm drag under load typically found with other mixers.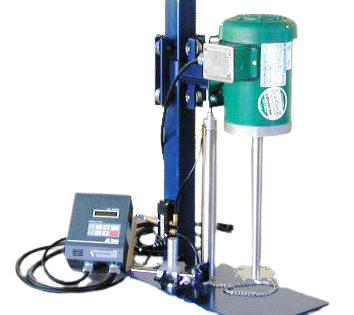 Model: CM-150
Model CMA-150 comes with 1 hp and 1.5 hp options. Speed is controlled via frequency inverter. These units can be run on single-phase power and are available with explosion proof motors if needed. Top Speeds of 4320, 5400, and 7200 rpm available.