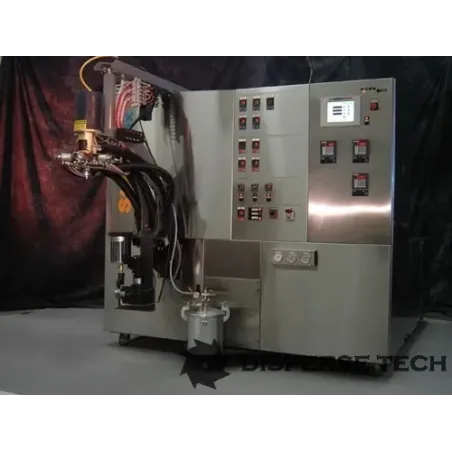  
StateMix Automated Urethane Dispenser
Fully Automated Dispenser
With more than 35 years of experience in the cast polyurethane industry, and by employing state-of-the art computer and instrumentation technology, we have developed a polyurethane metering and mixing machine that consistently delivers quality cast elastomers.
StateMix urethane dispenser can be set up easily and are capable of metering and mixing various polymers such as MDI, TDI and rotational casting systems.
The heart of our innovative design is the interaction of Coriolis mass flow sensors, and precision metering pumps with digital motor drives, all of which are monitored and controlled by the main computer. By connecting these instruments and taking advantage of the latest technology in networking systems, we have designed and manufactured a reliable and rugged dispenser with an impressive accuracy. Since almost all components of our system are off-the-shelf products, maintenance and up-keep of this machine is greatly simplified and made more economical.
No customer reviews for the moment.