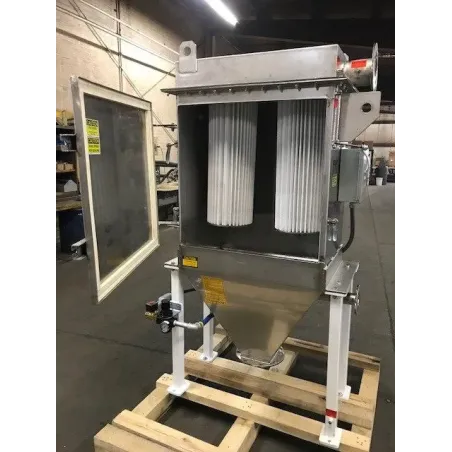  
Uni-Cage Filter Collectors
Pulse jet operation is the heart of the self-cleaning system in our filters. The cleaning cycle is continuous which allows those bags that are not in cleaning mode to continue filtering the airstream. Bag replacement is easy with external bag replacement there is no need to enter the dusty bag house; all bag maintenance is performed from the clean air side. Custom options are available.
These filters are continuous-cleaning pulse jet units which incorporate "Uni-Cage" filter tube design. This feature allows for bag access through top or side doors on the clean air plenum eliminating the need to enter the filter housing for bag changing and/or maintenance.
Vertical and horizontal bag units are available with cloth areas from 21 through 16,380 sq. ft. Materials of construction include stainless steel and carbon steel with special materials available to meet special design conditions.
No customer reviews for the moment.