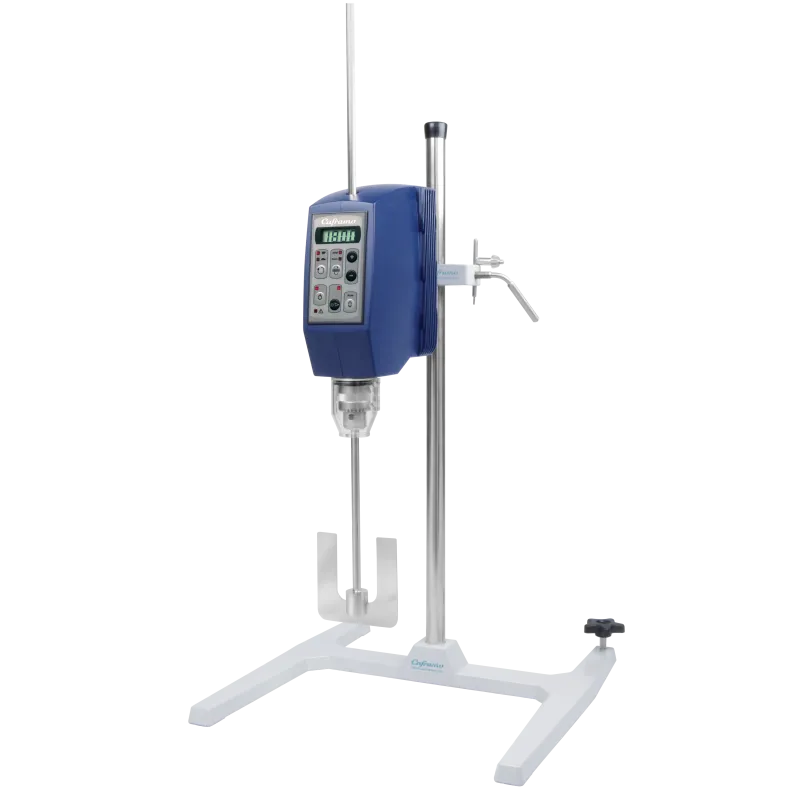  
Caframo Heavy-Duty All-Purpose Stirrer
Heavy-duty overhead stirrer features digital display of speed and torque, adjustable chuck up to 10 mm (⅜"), quiet and maintenance free. Available in three configurations: Universal 30 - 3000 rpm, Ultra Torque 12 - 1800 rpm, and Ultra Speed 40 - 6000 rpm.
*Shaft, Blade and Stand Sold Separately
Recommended accessories
 Stirrer Clamp
Caframo's heavy-duty stirrers are designed and engineered specifically to meet the continuous demands of heavy industrial use. The heart of the BDC line is the high-performance Brushless Direct Current (BDC) motor. A unique two-speed transmission provides incredible amounts of power. Caframo stirrers are quiet, dependable, maintenance-free, and ideal for continuous use.
Speed Range 1
Speed Range 2
Model
HP
rpm
Peak torque
rpm
Peak torque
Utlra Torque
BDC1850
1/5
12-350
50 in·lbs
124-1800
10 in·lbs
Universal
BDC3030
1/5
20-584
30 in·lbs
206-3000
6 in·lbs
Ultra Speed
BDC6015
1/5
40-1168
15 in·lbs
412-6000
3 in·lbs
Included in each purchase: Overhead stirrer motor, chuck, chuck guard, chuck key, support rod, power cord, manual in four languages (English, French, Spanish, and German), calibration certificate, and a three-year warranty. Expect to be impressed!