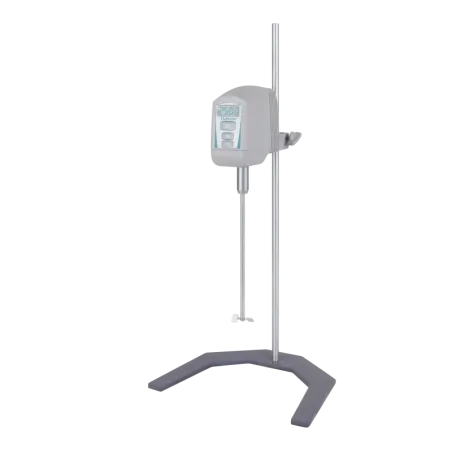  
Caframo Petite Overhead Stirrer
1/100 hp (7 watts)
50-2500 rpm
10 Ncm (14 in-oz)
2 L (0.5 US Gallon)
Maximize efficiencies when conducting water-viscosity formulations, QC/QA analysis, and small scale leaching tests. Conveniently portable, includes clamp, stand, collet and two mixing blades.
* Shaft, Blade and Stand sold separately.
The ultimate in compact design measuring only two by four inches. The BDC250 offers great capabilities in a small package; used in formulation, R&D, clinical research, education labs, anywhere a magnetic stirrer is used. It fits into small spaces and can be easily transported to other labs or classrooms. Everything you need assembled into a complete stirring package. Included in each purchase: overhead stirrer motor, integral clamp, stainless steel collet, external power supply, grounded power cord, stand, axial and radial mixing blades, mixing shaft, manual in four languages (English, French, Spanish and German) and three year warranty.
No customer reviews for the moment.