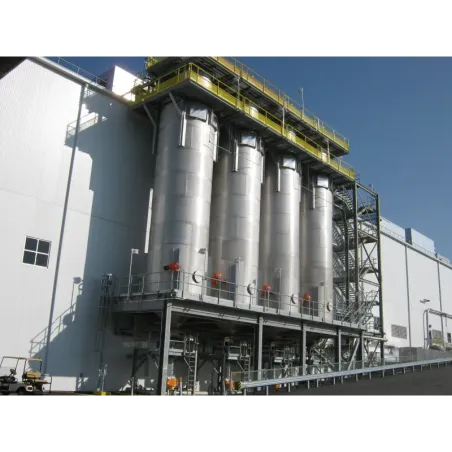  
Powder Handling Systems
For your Powder, Pellet and Granule conveying needs, Young offers positive pressure, negative pressure, and closed loop Dilute Phase Pneumatic Systems as well as Dense Phase and Multi-Phase Systems 
Young offers positive pressure, negative pressure, and closed loop Dilute Phase Pneumatic Systems for handling powders, pellets, or granules. Dilute Phase Systems are used when a variety of feed configurations may be required and are almost always used when handling toxic materials to avoid accidental discharge to the atmosphere. When required, step line conveying systems can be employed to provide relatively constant velocities to minimize product degradation. These systems can be designed per NFPA standards for combustible powders.
Additionally, Young offers dense phase pneumatic systems when low conveying velocity is required. With our Multi-Phase system, degradation of your product is not a concern. You will not get fines, angel hair, or changes in your material's particle size while conveying, even to the furthest destination points. Surging, hammering, and vibration of your piping and building supports are eliminated. Once installed, the system will automatically control the start-up and conveying of your product under the various process conditions.
No customer reviews for the moment.