Disperser Blade Wear Treatments
72

Views
Posted on:
09/29/2015
Disperser Blade Wear Treatments
Due to high tip speed of the dispersion blade, dispersion blades are subject to wear. Depending on formulations this wear can be severe. DisperseTech offers several wear treatments.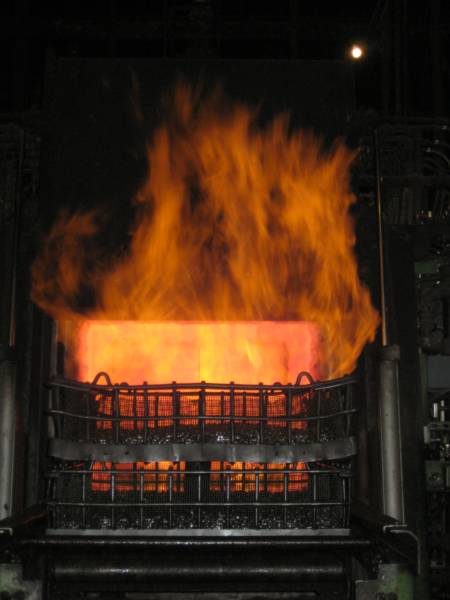 Heat Hardened
In order to extend the life of your blades in abrasive environments, we can offer surface hardened blades sometimes refered to as DuraTuf. The hardened blades are prepared by the Malcomizing process. In this heat treating process the passive oxide surface film of the stainless steel is broken down to permit nitrogen diffusion into the steel, at relatively low temperatures. This increases the Hardness to around 64-68 Rockwell C.
Although resistance to wear is the primary consideration, unlike other processes for hardening stainless steels, Malcomizing improves the fatigue life of the steel under dynamic stress. This reduces the likelyhood of cracks forming as a result of the blade flexing during mixing.
Our blade are used for both solvent and water-based coatings. Malcomized stainless steel retains corrosion resistance superior to that of stainless steel subjected to conventional nitriding, and far superior to nitrided low alloys.
The comparatively low temperatures involved in the process tends to minimizes distortion. Our Malcomized blades will show some distortion from the process, but this will not adversely affect operation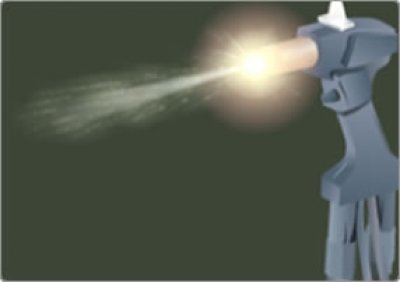 Plasma Coatings
DisperseTech offers Plasma Coated blades using both ceramic and metal Coatings. These coatings improve wear resistance of our blades. Plasma Spray is perhaps the most flexible of all of the thermal spray processes as it can develop sufficient energy to melt any material. Since it uses powder as the coating feedstock, the number of coating materials that can be used in the plasma spray process is almost unlimited. A high frequency arc is ignited between an anode (nozzle) and a cathode (electrode). Process gases (generally mixtures of argon, nitrogen, hydrogen and helium) flowing between them is ionized to become a plume of hot plasma gas with that exceed the surface of the sun of 6,600 °C to 16,600 °C (12,000 °F to 30,000 °F). When the coating material is injected into the gas plume, it is melted and propelled towards the target substrate.
The resulting tungsten carbide coating is excellent at protecting our blades from wear and abrasion. Tungsten Carbide, a very hard metallic coating. The coating has a very high bond strength and will strongly adhere to our base metal.
Chrome oxide coatings are ceramic coatings and are very hard, but can be susceptible to chipping if the coating is extended to a sharp edge of a component. Our chromium oxide blades are both chemically inert and wear-resistant. The chromium oxide we use is a composite also containing titanium oxide and silicon dioxide resulting in improved cohesive strength, better toughness, and abrasive wear resistance. Care must be taken in handling the blades as chipping can occur.