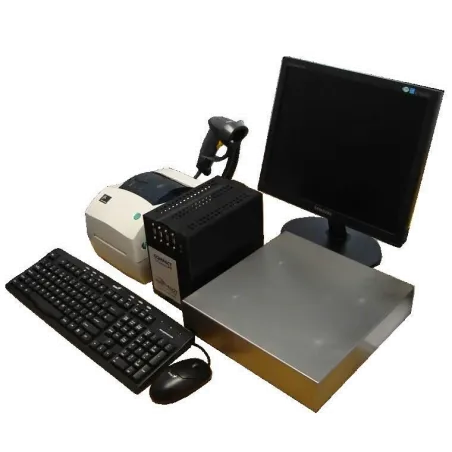  
Vale-Tech Colour Pack
The Colour Pack CP10PC Manual Blending Scale & Computer Incorporates the same Vale-Tech Ink Manager Software as their larger systems.   The system allows special batches to be weighed quickly and accurately.  
Colour Pack comprises a compact PC connected to a high accuracy balance, and is used for ink management and manual blending in Offset, Flexo, Screen & Gravure in-plant operations where a fully automatic dispenser is either unjustified or unsuitable.
Vale-Tech's Ink Manager™ is a powerful software package meeting all the data storage and retrieval requirements of a modern in-plant dispense system with extensive reporting and costing utilities.
Used worldwide, this system provides a comprehensive formulae database coupled with estimation, re-work and job records.
It's intuitive, graphical interface combines ease of use with extensive custom inbuilt reporting functions further enhanced by Microsoft Office connectivity to Word, Excel and Outlook.
This system combines accurate weighing with a comprehensive Formula database and full Stock Control features, ensuring colours are mixed quickly, accurately and consistently every time; saving time, ink and improving quality!
No customer reviews for the moment.