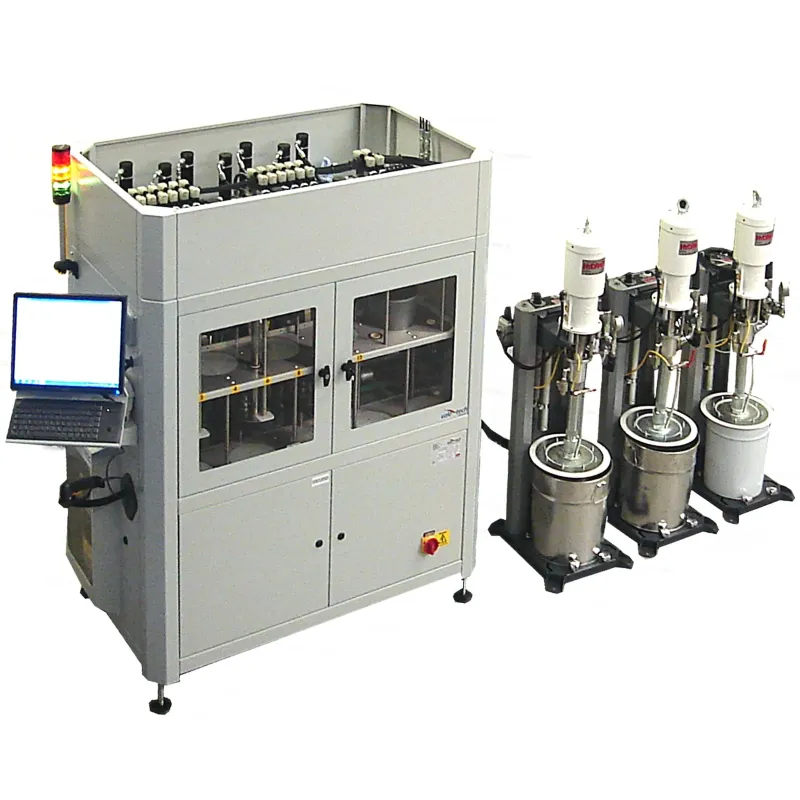  
Vale-Tech POD - Press Out Ink Dispenser
The POD dispenser is ideal for smaller volume offset ink users. The system dispenses directly from the ink manufacturers plastic or metal cans to deliver high accuracy ink blends
The Vale-Tech POD is a fully automatic compact dispenser designed to dispense into containers ranging from 10g to 2.5kg to an accuracy of +/-0.1 gram.
A pneumatically-operated cylinder mounted above the main dispense point presses the ink out of the container to the dispense head.
The "vacpack" supply containers (either 2.5 or 1 litre, steel or plastic) are supplied full by the ink manufacturer, relieving the user of the POD of any need to manual handle the ink.
The press-out system virtually empties the container.
Compact construction means easy installation and re-positioning, if necessary.
Will dispense into containers of 100mm diameter or larger.
Dispense accuracy of 0.1g.
No customer reviews for the moment.